2020 January Dedicated Driver of the Month
Steve Fleenor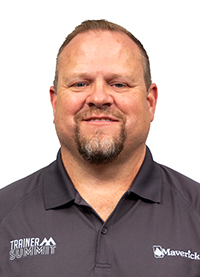 Maverick Transportation announced Steve Fleenor from PTX from Mineral Wells,TX as their January 2020 Dedicated Driver of the Month. Fleenor has been driving with Maverick since March 2015.
"I would like to nominate Steve due to multiple factors that stand out to me," said Account Manager Levi Roberts. "First: his work ethic. I have never known Steve to do anything other than the Maverick way. His work is very efficient, but never sacrifices safety or laws. He never halfway-does anything and does everything with a purpose. Steve is a trainer and I have yet to see a review on him, from his trainees, that was not perfect scores. When he is training, he will voluntarily live-load so he can have his trainee gain invaluable experience, which includes live-loading open steps/flats even though an EZ roll is available. Second: his attitude. Steve has never been one to complain and if he does complain, then it's imperative to listen. Even if we call and ask him to run a last minute load that will have him running late in to the night, he never complains and just says that he can do it and will get it done. He always does more than what is expected, and has the best attitude doing it."
---
Outstanding service gets recognized at Maverick.
The Dedicated Driver of the Month program is a high honor for specially-selected Maverick drivers. Every month, Maverick recognizes one driver from the company's fleet who demonstrates exceptional commitment to their profession, while maintaining Maverick's standards of holding safety in the highest regard. At the end of the year, the Dedicated Driver of the Month committee will choose the Dedicated Driver of the Year, which is announced the following January.