Maverick USA, Inc. has announced the pending retirement of Stephen Selig, President and Chief Operating Officer (COO). Selig will retire from the company effective December 31, 2015. John Culp, who currently serves as Maverick's Executive Vice President and Chief Financial Officer, will assume the role of President on January 1, 2016.
Selig has been the company's President and COO since January 1, 2001. He joined Maverick in 1984 as a Sales Manager. At that time, Maverick posted sales of $5.1 million and operated approximately 50 tractors.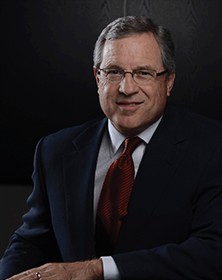 Maverick's Chairman and CEO Steve Williams commented that, "Stephen has led our organization as President for half of his 32 years; through some very challenging times. The cornerstone of his leadership has been his personal character and work ethic which has gained the respect and trust of our employees, our customers, and our competitors."
Culp joined Maverick in 1989 as Vice President of Finance and was named Executive Vice President and CFO in 1995. "I am excited to have this opportunity to lead Maverick, particularly given current industry challenges and the unprecedented opportunities that come with them," he said. "Over the next few years I think our industry will experience step change of a magnitude not seen since trucking was deregulated in 1980. Our management team is well positioned to seize these opportunities and is committed to continue to provide our customers the value added transportation services they expect."
Founded in 1980, based in Little Rock, Arkansas, and operating over 1,500 units, Maverick provides OTR and dedicated service to the flatbed, glass, and temperature controlled transportation markets throughout North America. In addition to the website, you can also connect with Maverick on Facebook or on Twitter.