Welcome to our latest edition of Aces & Freights – our newsletter written/edited by Operations Analyst and former driver Ken Moore regarding the trucking lifestyle. This edition also had help from Maverick drivers Brian Foerster and Dalton Smothers.
Questions or comments? We'd love to hear from you. Please don't hesitate to contact Ken at kmoore@maverickusa.com. We hope you enjoy the content and we look forward to your comments, suggestions, and any stories you may have to share, too!
The Entertainment Edition
Generally, when I sit down to write this newsletter, I mostly talk about healthy activities to do outside and about taking advantage of getting to go all over the country experiencing food, cultures, etc. Well, sometimes we need to have a little bit of quiet, personal, wind-down time in the truck, with no outside distractions or people or anything. Some days are harder than others and the only things you want to do are shower and chill out away from the world watching something on TV. I'm a former driver myself and I needed that time fairly often, so I know how important that is. In this edition of Aces & Freights, I will show you how to apply a lot of what modern technology can offer to living on the road.
The Basic Options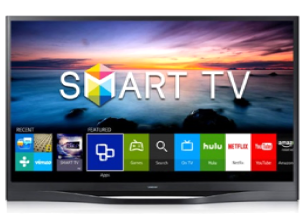 This is a particularly good time in history in terms of entertainment as our ability to be entertained through traditional methods like televisions and books has gone extremely mobile. Your phone, tablet, or smart television (or even the combination working together) allows us to watch/read/play almost whatever we want, when we want to, and no matter where we are.
Since we're talking about mobile entertainment, we have to talk about data and connectivity first. Do you have to have mobile data to do all that I'm about to suggest? Well, no…but it makes everything a heck of a lot better and expands your access to entertainment to almost anywhere, with the exception of that giant dead spot a little west of Amarillo. I know a lot of you know what I'm talking about. That being said, there are ways around most everything and I'll get into that as well.
The best option, in my opinion, is to have an unlimited data plan from a mobile provider. Unlimited data plans went out the window for some time but they are back due to economic pressures from competitors. Generally, they cost about the same as a medium use plan, but don't penalize you monetarily for going over your "allowance" like they did before. Now if you go over a certain amount of data, they generally slow your data speed down depending on when you're using it (peak versus non-peak hours). That's why even if you have an unlimited plan, I recommend using free Wi-Fi whenever it's available. If you don't have an unlimited plan, free Wi-Fi can save you usage fees. Amazingly, you can find free Wi-Fi all over the place. Many truck stops have them for customers inside the store (or parked very close to the store), most often through a McDonalds or other restaurant on the premises. It's also possible to use reward card points to pay for internet usage at Pilot, Flying J, and Love's.
As to hardware, let's start with television. There are numerous ways for you to watch TV or movies while on the go. Many of us already have Netflix, Hulu, Amazon, or HBO Now at home, and so you can watch most anything you want to on your devices this way, too, just by having the apps. If you have a cable or satellite TV provider for your house, those companies generally have apps you can download so you can enjoy your subscription anywhere you go, which is perfect for a driver. If you happen to have a subscription to both DirecTV and AT&T, anything from the DirecTV app you watch through your AT&T subscription won't cost you data (as of when this goes to print anyway…). This is due to AT&T's purchase of DirecTV a couple years ago. On a relevant side note, AT&T gives a hefty discount to all Maverick employees, so if you have AT&T and are not getting a discount, you should give them a call.
It is also possible to get a satellite for the truck, and Maverick's shops will attach it. You will just need to make an appointment to do so with Maintenance. This option works for some people because they do not have home subscriptions for cable or satellite television or they do not want to use drain their phone's data plan (or their phone still flips), but it is a more expensive option than most with a possible startup cost of $400-$600 for the equipment plus $50/month for the subscription. A long term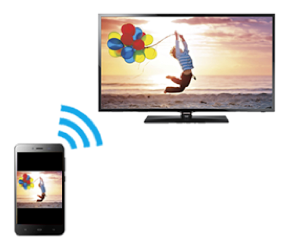 contract can reduce or eliminate that startup cost. If the reason you want to have the satellite attached is simply because you want to watch TV on a big screen and not on the small screen of a phone or tablet, you can always put a smart TV in your truck. With a smart TV and a hotspot or free Wi-Fi access, you can use the apps preloaded into the TV itself or download them to watch anything you could on your phone. The other option is screen mirroring. This is where you make what appears on your phone or tablet show up on the TV screen, which means you wouldn't need to have a hotspot, only a data plan or connection to Wi-FI. Most phones and smart TVs made in the last few years can do this. If you have a TV in the truck that has an HDMI hub, there are HDMI cables that can attach directly to your phone and will allow you to watch that way, too. The only problem here is that it won't charge your phone at the same time like you could while screen mirroring.
With any of the methods described above, you'll be able to watch 90% of the general programming available. There are plenty of other apps out there to try and more coming every day, so even more movies, shows, sports, etc. will be able to stream into the cab of your truck. I don't recommend becoming a mobile couch potato, but it's definitely a good thing to have a few easy nights when you need them.
Let's Not Forget Audiobooks!
When I was OTR, I loved audiobooks. I probably "read" (I guess "audited" might be more appropriate) about 100 of them in my last year and a half driving. Unfortunately, most audiobooks out there cost a good bit of money and I'm entirely too…uh…hmmm…we'll say "frugal"…to want to pay exorbitant new book costs. This made my choices fairly limited and I ended up listening to all of the classics (the Sherlock Holmes series, The Aeneid, the Tarzan series, etc.) since they were free on an app called LibriVox. Some of them weren't very well done and some of them were performed amazingly, but it could be frustrating to find good versions of stories at times. Fortunately, technology has caught up in this field as well.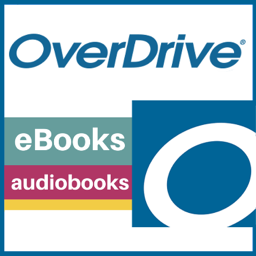 Reading through Facebook, I saw a driver's recommendation for OverDrive, an app that connects with libraries all over the country allowing you to borrow ebooks or download audiobooks. All that's needed is a library membership. What's cool is that the more library memberships you have, the bigger the selection you can choose! It's a great concept, especially with how many libraries happen to be across from some of the places we deliver. Even then, the membership isn't just usually with one library, it's with a system of libraries. So, with my present library card, I have access to 18 libraries throughout the county I live in. If I'm waiting at a customer in a city, and there is a library across the street, I could join that library system and double or triple the number of libraries I have access to, meaning I'd have access to a huge number of ebooks and audiobooks on OverDrive. Admittedly, it takes a little bit of time to learn how OverDrive works, but once you do it's great. It does require a "reader" with it, and it's easiest if you connect an Amazon Kindle account, which is free. OverDrive will prompt you for that account info when you're getting ready to borrow a book. One more bonus with this system: no library late fees! Everything is automatically "returned"!
Trainer Spotlight: Trainer of the Quarter, Lou Webber
With Maverick since September 2000
Trainer since June 2006
Drives in RMW Divison
What do you like best about Training?

I just enjoy teaching people period. The biggest part of my life has been training people. Training is my extension of payback to Maverick for giving me a good way to provide for my family.

What's your approach in helping a student who is having trouble?

First thing I do is set back and put myself in their position. This job is not for everybody. It's a lifestyle, not a job. Some people come in with unrealistic expectations, been told one thing in school and it's not what it is out here. Part of my job is to help them adjust to the lifestyle. It's my job to help them overcome those things. Sometimes that doesn't happen and sometimes I have to come at it from a different angle. Quality not quantity.

How does you get to know your students?

How does anyone get to know anyone? You ask questions. The first day they don't drive. I ask them simple questions about their family, what their expectations are…If you have a family and don't have the family's support, you won't make it. My wife is my bedrock. If I didn't have her support, I wouldn't have made it. The main thing is I talk to them about their family and personal life…I let them know from day one, as long as they're willing to try, I will work with them. Communication, it's what it all amounts to.

Why do you drive?

Why does anyone drive? I'm here to make a living. Here to provide for my family. I was in the army for 21 years and was a professional soldier, but my primary function is to provide for my family. I am a professional first, and a truck driver second.

What do you do in your time off?

I like to go fishing, I read, I have my grandkids and family. I'm active in Veteran's Affairs in the Shelby County area, I work with Wounded Warrior, part of the Veteran's Advisory Committee with the Memphis VA. I'm always going to be a soldier. Just because I'm out, doesn't mean I'm not going to take care of my own. I was lucky enough to serve my country, and got hurt, but wasn't handicapped in anyway. We need to give them [our soldiers coming back badly injured] the best quality of life possible. We owe them that.
Thanks, Lou! We appreciate your hard work and your dedication to put safer drivers on the road! Like you said, it's about quality and not quantity!
Lou was Maverick's Q2 Trainer of the Quarter in 2017.
Suggested Apps
OverDrive is an app that has partnered with a lot of libraries all over the country to provide you with the ability to read ebooks and listen to audio books anywhere you can bring a phone or a Kindle. It's free and the more library memberships you have across the country the bigger the selection you will have to choose from.
It's impossible to list all the options open to you to watch via apps on your phone, tablet, or smart TV in your truck. Yes, they all cost money, but you probably already subscribe to a few of them at home. If so, they don't require a second subscription to watch over the road. All you need is a way to stream it, like a smart phone, tablet, or smart TV, and either a data plan or access to Wi-Fi.
Big news here for football fans! Amazon Prime has the rights to Thursday Night Football! You can now watch live streaming football from your trucks. There are rumors that Amazon may be trying to get access to more than just Thursdays, too…An Amazon Prime membership will give you access to a ton of movies and television shows as well as free shipping on a lot of different items in the Amazon.com market place.
Gaming in the Truck
Written by Maverick driver Dalton Smothers and his wife, Heather
For electronic entertainment in my truck, I have a few things such as: a PlayStation 4, laptop, and DVD player. I know a lot of drivers tell me "if you're watching TV then you're not making any money." Although that may be true, what about the hours that you spend at the shippers and receivers waiting to load or unload, or the times that your truck is in the shop for several hours and you must go to a hotel. This is when having these items come in handy. PlayStation 4, laptops, or any kind of gaming machine and DVD's are a great way to make the time go by faster and to be able to relax some. Though you can be limited because of truck battery life, I usually play when I'm waiting to load or unload, so that I will have some driving to do afterwards to charge the batteries. In doing that I never have to idle my truck at night. You can also take these items to hotels and hook them up to their TVs. Laptops can be handy while waiting at shops since you could bring some DVD's or watch Netflix. Although, I have books that I read and clean my truck in my down time, gaming is my way of relaxing on the road. There are multiple ways to unwind after a long day, and this is how I use electronic entertainment in my truck and still maintain a 5-6 idle percentage.

Footwear for Work
Great news! Maverick has partnered with Payless Shoe Source to offer you, your family, and your friends a 15% discount on safeTstep resistant footwear and Dexter Boots, which you can purchase at Payless Shoe Stores or online at www.Payless.com. Find the coupon on MMS and write down the code or take a picture of the barcode and bring it to a store.
Safety Awards Quarter 2, 2017
If you have a story about life on the road that you'd like to tell or if you have some tips to help other drivers be more efficient or to enjoy life OTR a little more, please contact kmoore@maverickusa.com.